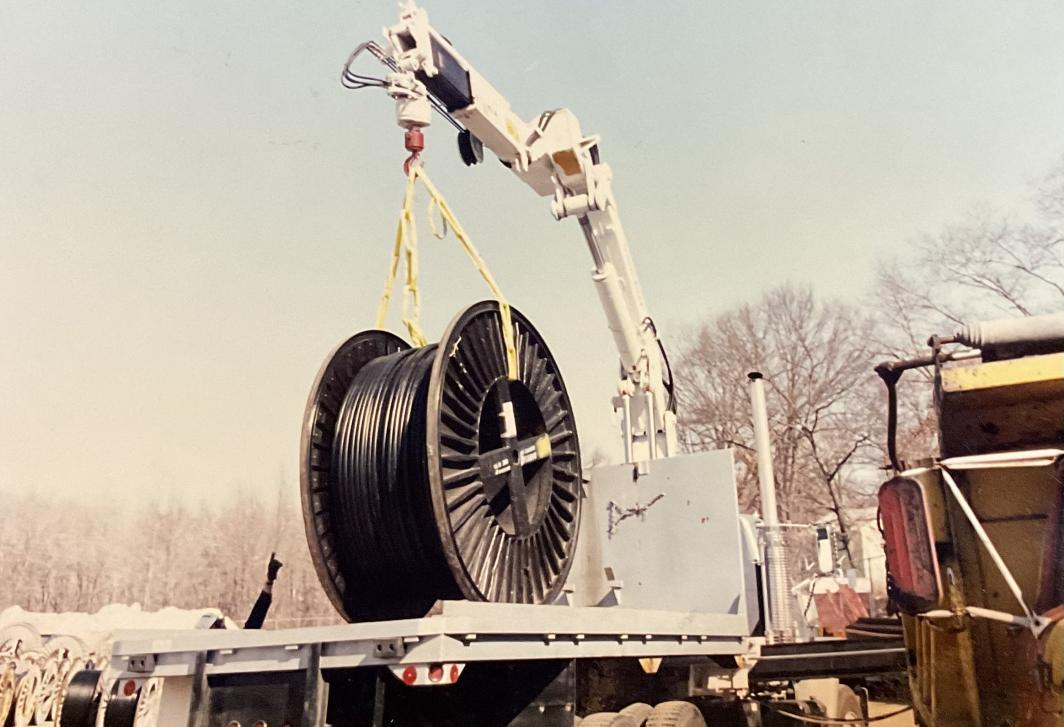 K-Links help safely lift and transport the very components needed to power the entire globe
Tried And Tested
K-Link Slings have been utilized for over 3 decades succeeding many different industries needs.
Competency As Our Core
We have spent years testing many slings to destruction to build a competent dataset of safe usage guidelines and limitations of K-Link Slings
Helping develop the modern world just a little more safely
K-Link slings are utilized for so many different needs to help safely lift, move, build and solve the very core of the modern world's advancements and issues needing solving.
Learn more through the Working Load Limit Case Study coming soon, about how we have competently created the K-Link sling for real world use case. Through many years of testing, we have solved creating the most versatile and strongest synthetic fiber sling in the competitive marketplace. We pride ourselves knowing our products are safe with competency all the way throughout the core of our fibers.
W.L.L. Case Study (Coming Soon)
K-Link Slings Key Benefits
Great versatility, long product life cycle, repairable and usable with success proven within a worldwide multitude of applications and industries.
More versatile than any other sling.
Custom orders and sling structures available.
K-Link Models Available In standard increments of 6``, 1', 2'.
KL-CP, KL-1, KL-2, KLP-8, KL-3, available in 1' or 6`` increments, or a combination of 1' and 6`` length increments in one sling doubling the adjustability. KLT-12 and KLL-16 in 1' increments. KL-4 and KL-5 are available in 2' increments.
Any Link Can Be Used As A Master Link
Master links create an ability for bridle configurations. This allows for precise load balance.
There is no loss in W.L.L. In Choke Configuration
Only slings that have the same W.L.L. in vertical and choke configurations.
Damaged K-Link slings are repairable
Unlike steel cable and tubular round slings that must forever be removed from use when damaged, K-Link slings are repairable by replacing individual links equaling a longer product life.
Wear Pads Available
Wear pads serve to protect and extend the life of slings
K-Link Slings Are Widely Diverse In Use Case Application
From industrial, construction, utilities, marina, rescue, arenas, mining, railroads and much more; K-Link slings are the go to choice among many diverse professional work environments. K-Links are unlimited by your imagination.
Unlimited Length
Create an order today for any length configurations to succeed your needs.
Multiple Slings In One
One 6' sling can be used as a 1', 2', 3', 4', 5' or 6' and by adding one 6`` link at the end will double the amount of slings in one in half foot increments. Giving you 13 different lengths in one K-Link sling.
Multi-Leg Bridles
K-Link master links paired to K-Link legs allows for multi-leg bridle sling utility.
As Strong As Steel
Lighter than cable or chain, K-Link slings are easy to handle and store.
Damaged Links Can Be Bypassed
You can quickly bypass a damaged link within the length of a K-Link sling on the job site with a comparable rated shackle to the K-Link rated sling being used. When you can send the sling back, any damaged links can be replaced with new links saving you from buying a complete new sling.
Soft Double Layered Polyester Covers
Polyester covers are great as they do not damage finished surfaces.
K-Link Slings Patent Issued
Patent issued in the United States, Canada and Europe.
Here are some of the larger industry clients whom put K-Link slings to the tried and proven test and use case solving providing safely an all around more efficient working environment.